KABON Birdfeeder
Bird is the word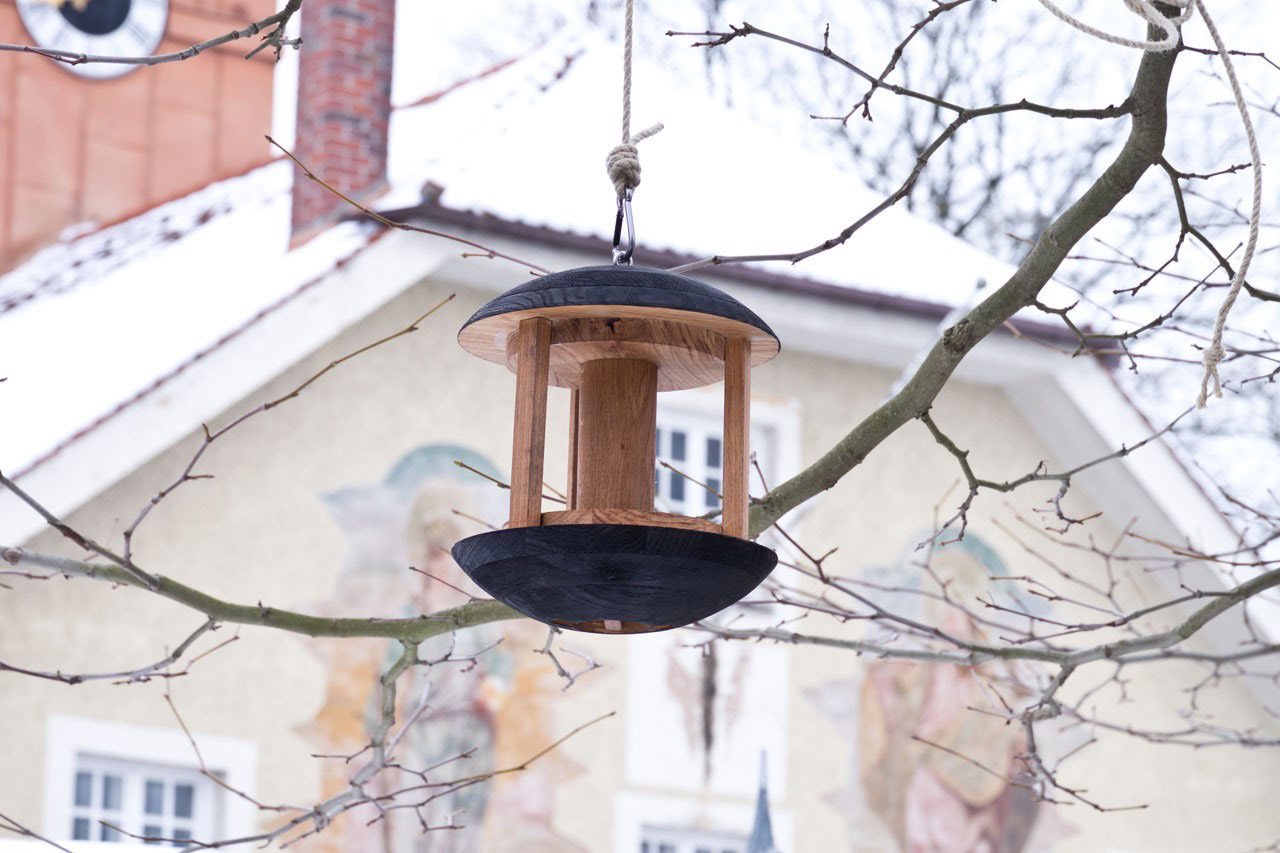 KABON, a project in collaboration with Andreas Siegfried and Theresa Naujokat. The task was to design a birdfeeder, using sustainable materials. We worked with oak wood and charred the surface – creating a weather resistant shell and a visual contrast between the exterior and interior.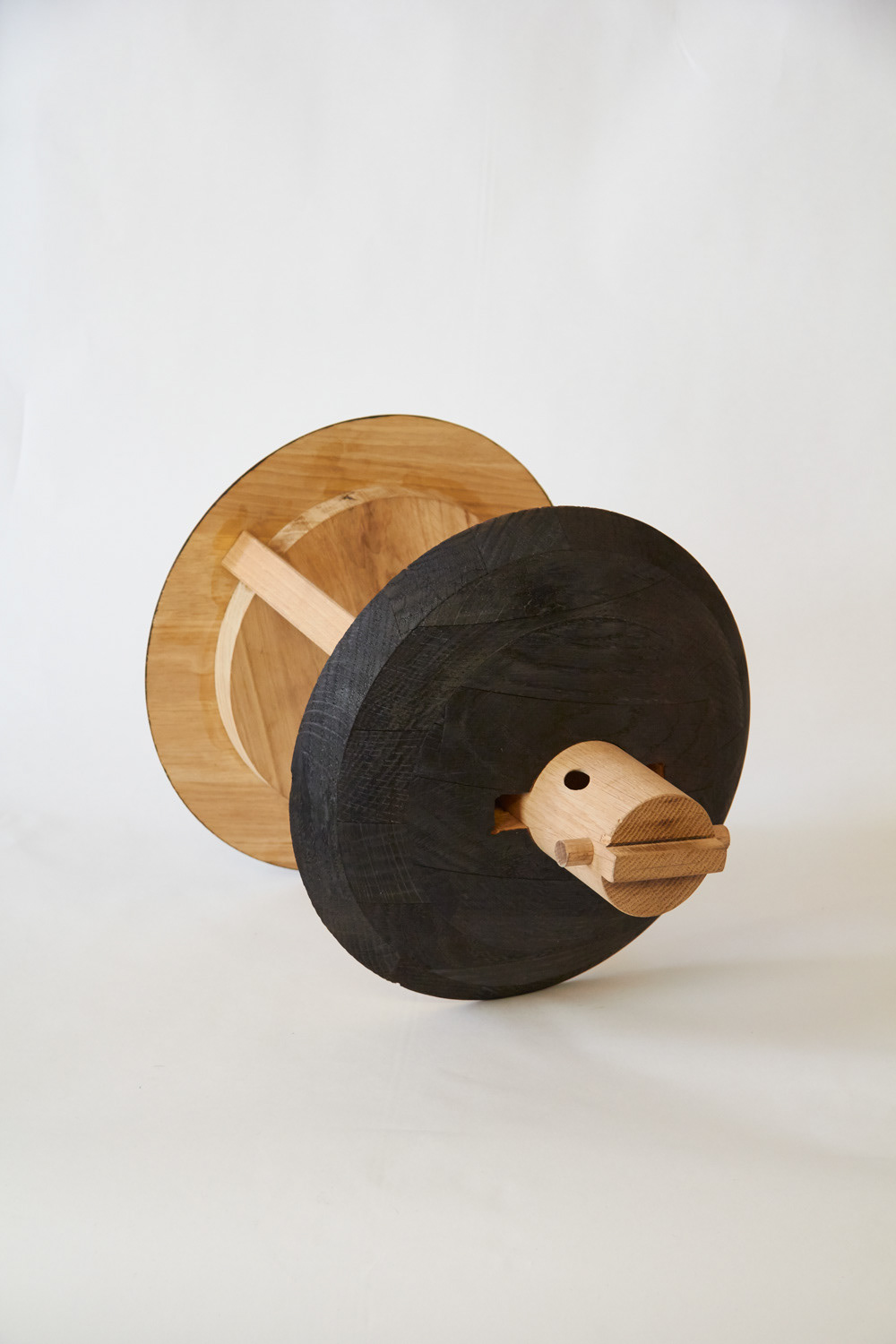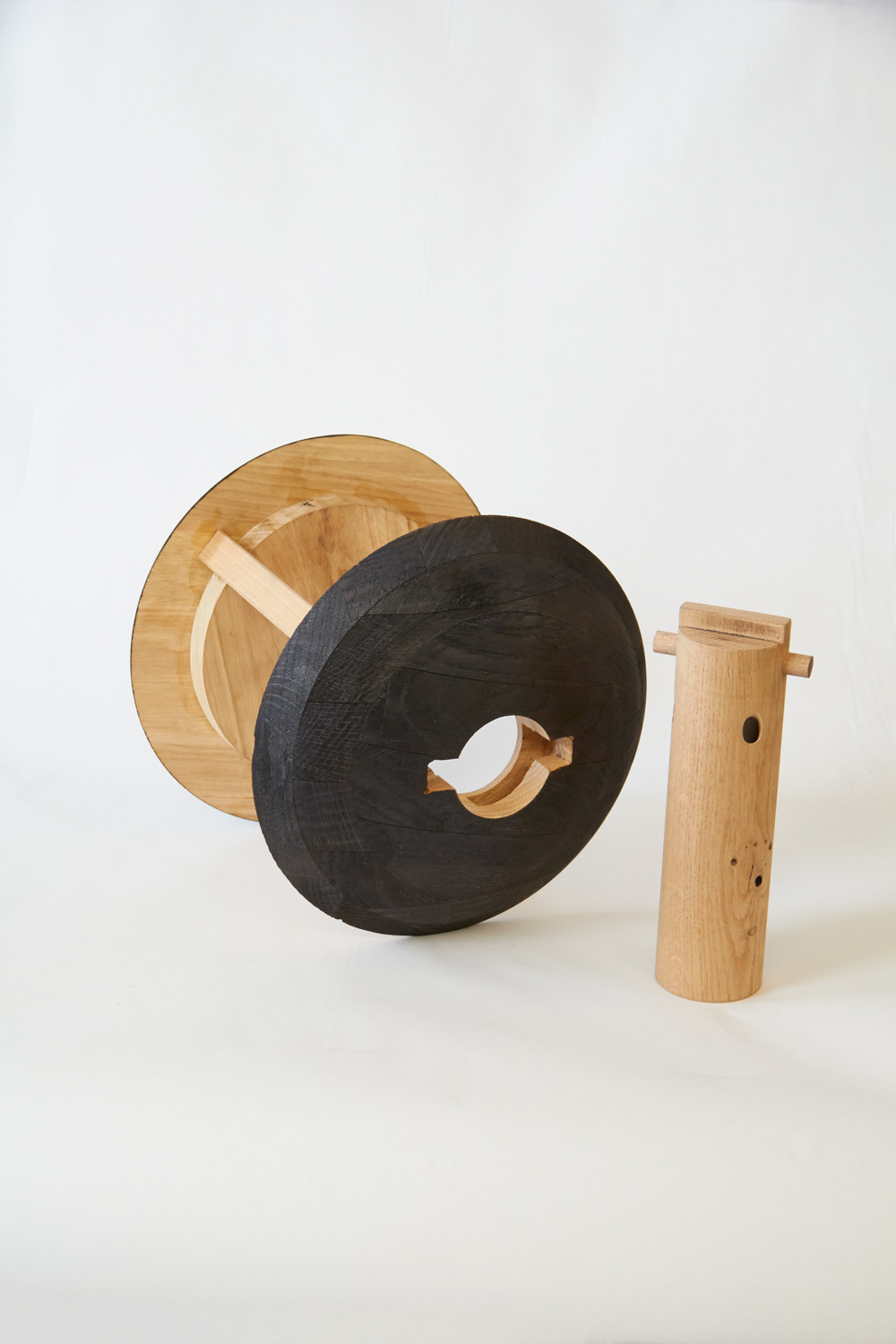 The birdseed container is strategically placed at the bottom, for easy access when hanging in a tree. An entirely wooden bayonet lock, keeps the 
cylindric
 container in place, 3 ducts allow the seeds to flow easily into the bowl.